Sometimes plans do not go smoothly and you suddenly realise that the Accounts filed to Companies House are not actually what should have been submitted as there is an error or ommision in the information filed.
Previously, re-filing to Companies House was not as straight forward as re-submitting to HMRC and if you wanted to do an amended version of your Balance sheet – you had to send it by post, as Companies House did not accept amended accounts digitally.
However, we have some good news for you! Companies House now allow digital submission of amneded accounts and now you can easily file amended accounts to Companies House through our software.
How to File Amended Accounts
You will have to follow some steps in order to successfully file an amendment through Easy Digital Filing's software.
1. Please log in your Easy Digital Filing account and if you have more than one company, which you have filed for, please select the correct Company.
2. Then, create/add a new Companies House submission and Company IXBRL Accounts templates – this can be done by clicking on the blue 'Add filing' button on the top right of your screen.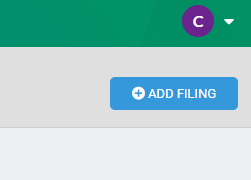 Creating a new template for amended Companies House abridged accounts is required, because it is important to maintain your record of your previous Company's House Filings.
3. Please amend your balance sheet information in your accounts template and then once ready attach your accounts to your Companies House submission – this can be done in box 700.
4. Set box 710 'Amended accounts' to 'yes' and do not forget to sign your amended accounts by putting in the director's name and also the date the accounts were accepted.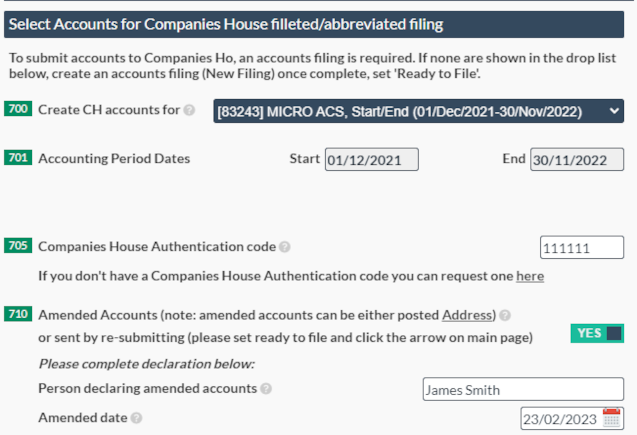 5. Finally set your both of your revised Accounts and Companies House submission to 'Ready to file' and then click on the flashing arrow to submit.
Please note that as you will be filing an amendment, your amended accounts will not be immediately accepted. It takes longer as Companies House will have to review them manually for compliance. Once they have been accepted – you should see two big ticks in the 'Submit/Result' column. By clicking on those ticks you will be able to download your filing artifacts.
Companies House displays submissions to the Company Register according to when they have received the filings, rather than in dates order.
This article is information only and has been prepared for general guidance on matters of interest only, and does not constitute legal, accounting, tax, investment or other professional advice or services. You should not act upon the information contained in this article without obtaining specific professional or legal advice. No representation or warranty (express or implied) is given as to the accuracy or completeness of the information contained in this article, and, to the extent permitted by law, Comdal Limited, its members, employees and agents do not accept or assume any liability, responsibility or duty of care for any consequences of you or anyone else acting, or refraining to act, in reliance on the information contained in this publication or for any decision based on it.